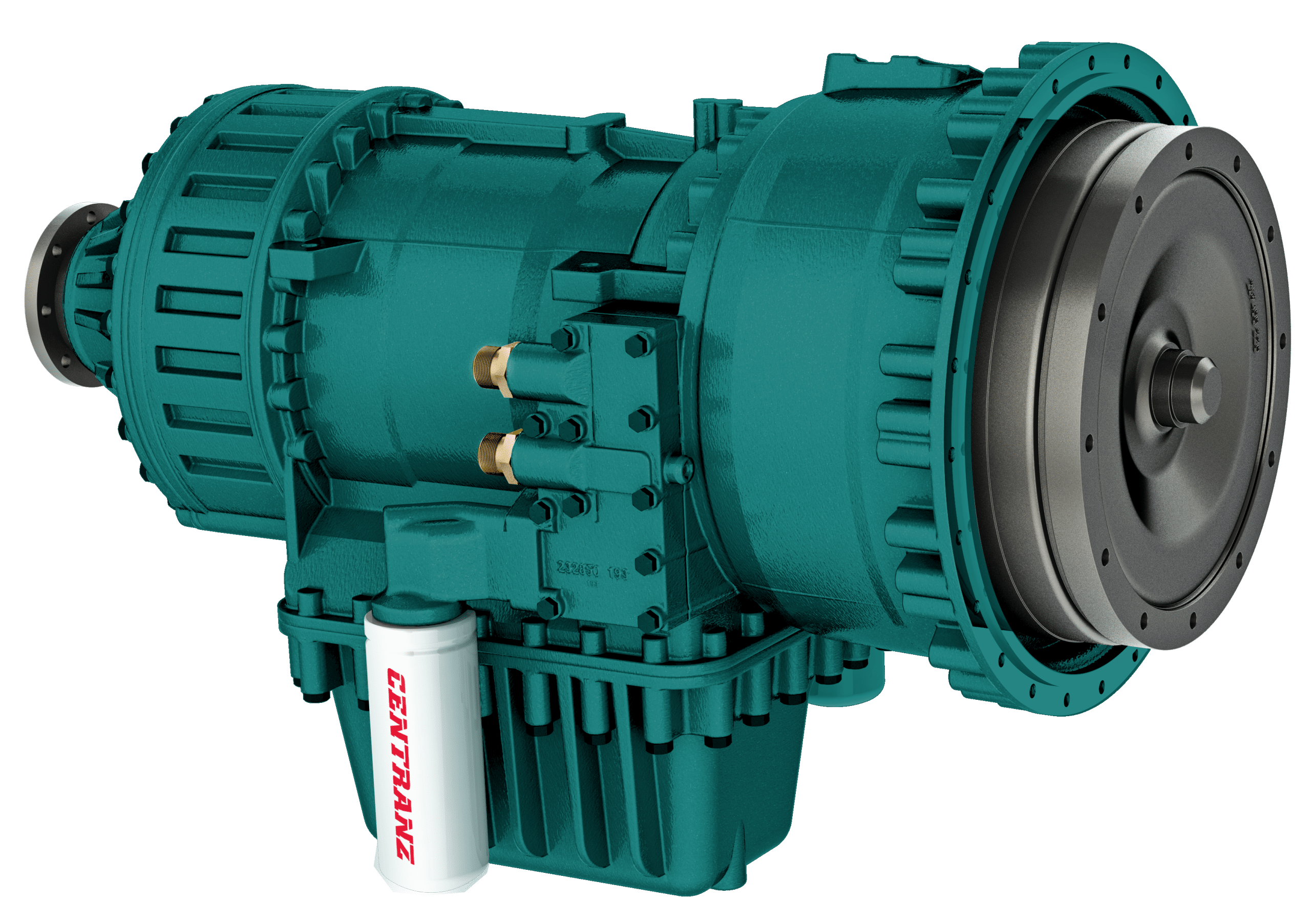 Volvo Articulated Truck Transmissions
Centranz specializes in remanufacturing Volvo PT transmissions. We rebuild many of these transmissions every year from our location based in the Midwest and are a primary provider for many equipment dealers and manufacturers in North America. Our 50+ years of experience in this industry has allowed us to develop a transmission exchange program that is consistent with OEM expectations. We also manufacture replacement parts for these transmissions.
A premier 24-month, unlimited-hour warranty is offered on all domestic remanufactured Volvo PT series articulated truck transmissions. Click here to learn more about the Industry's Best Warranty.
In every industrial Volvo truck transmission we remanufacture, we replace or rebuild for maximum durability as follows:
REBUILT TORQUE CONVERTER
NEW CHARGING PUMP
NEW FRICTION AND STEEL CLUTCH PLATES
NEW BUSHINGS
COMPLETE SEAL AND GASKET KITS
NEW BEARINGS
NEW SOLENOIDS
NEW INDUCTIVE TRANSMITTERS (SPEED SENSORS)
DYNO TESTED
Industrial Volvo Articulated Truck / Hauler Transmission Part Numbers:
| | | | |
| --- | --- | --- | --- |
| Brand | Part Number* | Transmission Model | Machine |
| Volvo | 4881689, 4139008300, 11056492, 4139008701 | ZF 5HP500 | A25 Transmission & A25C Transmission |
| Volvo | 4881689 | | A25 Transmission |
| Volvo | 11056492 | | A25C Transmission |
| Volvo | 22518 | PT1560 | A25D Transmission & A30D Transmission |
| Volvo | 22545 | PT1560 | A25D Transmission & A30D Transmission |
| Volvo | 22649 | PT1560 | A25D Transmission & A30D Transmission |
| Volvo | 22549 | PT1560 | A25D Transmission & A30D Transmission |
| Volvo | 22648 | PT1562 | A25D Transmission & A30D Transmission |
| Volvo | 22688 | PT1563 | A30D Transmission |
| Volvo | 22417 | PT1506 | A25E Transmission |
| Volvo | 22688 | PT1563 | A25E Transmission & A30E Transmission |
| Volvo | 22416 | PT2116 | A25F Transmission & A30F Transmission |
| Volvo | 22436 | PT2116 | A25F Transmission & A30F Transmission |
| Volvo | 165003 | PT1660 | A30 Transmission |
| Volvo | 11036580 | PT1660 | A30 Transmission |
| Volvo | 11036600 | PT1661 | A30 Transmission |
| Volvo | 11036680 | PT1661 | A30 Transmission |
| Volvo | 11036830 | PT1661 | A30 Transmission |
| Volvo | 11037930 | PT1663 | A30C Transmission |
| Volvo | 22638 | PT1663 | A30C Transmission |
| Volvo | 1650023 | PT1660 | A35 Transmission |
| Volvo | 11036569 | PT1660 | A35 Transmission |
| Volvo | 11036594 | PT1662 | A35 Transmission |
| Volvo | 11036690 | PT1662 | A35 Transmission |
| Volvo | 11036835 | PT1662 | A35 Transmission |
| Volvo | 11037935 | PT1761 | A35C Transmission |
| Volvo | 11038035 | PT1761A | A35C Transmission |
| Volvo | 22517 | PT1860 | A35D Transmission & A40D Transmission |
| Volvo | 22546 | PT1860 | A35D Transmission & A40D Transmission |
| Volvo | 22640 | PT1862 | A35D Transmission & A40D Transmission |
| Volvo | 22650 | PT1862 | A35D Transmission & A40D Transmission |
| Volvo | 22689 | PT1863 | A35D Transmission & A40D Transmission |
| Volvo | 22401 | PT2509 | A35E Transmission & A40E Transmission |
| Volvo | 22671 | PT2509 | A35E Transmission & A40E Transmission |
| Volvo | 22418 | PT2519 | A35E Transmission & A40E Transmission |
| Volvo | 22419 | PT2519 | A35F Transmission & A40F Transmission |
| Volvo | 1650001 | PT1760 | A40 Transmission |