Refine search with filters below:
DF250 Funk Powershift Remanufactured Transmission
Alternate Part #:

N/A
Application
:
Transmission for John Deere Sprayers & Applicators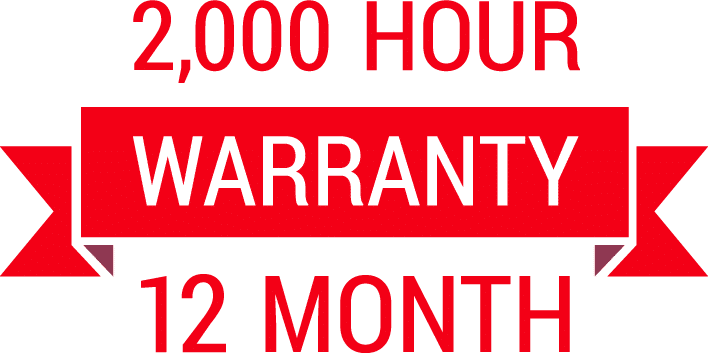 DF250 Funk Powershift Remanufactured Transmission for John Deere Equipment
Every DF250 Funk Powershift Transmission includes our industry-leading warranty. We take pride in the fact that our warranty sets us apart from others in the industry.
Centranz supplies its customers with turnkey installations, ensuring all switches and sensors are adjusted prior to leaving our shop. In every Funk Powershift Transmission we remanufacture, we replace or rebuild for maximum durability as follows:
All Seals and Gaskets.
All Ball Bearings.
All Frictions and Steels.
All Speed Transmitters (Sensors).
All Pressure Regulators (Solenoids).
All New Range Section Thrust Washers.
New Charging Pump.
All Bushings.
New Spring throughout the Valve Body.
New Internal Suction Screen.
New External Filters.
Planetary Thrust Washers as needed.
Rebuilt Torque Converter.
Dynamometer (Dyno) Test including:

Check pressures.
Check to ensure no leaks.
Check to ensure no excessive noise.
Evaluate function of solenoid valves.
Functionality of all sensors tested using the TEM-CO TestBox.
Assembly & Part Numbers
DF250, DF25013E000A, DF25013MODOA, DF25044R40DA, DF25084R, DF2514, DF2584E00DA, DF2584E400A, DF25084E4OW, DF25084R40WA, DF25044E1400A, DF25044M40WA, DF25113R0NO, DF250044M400A, DF25044E4OWA, DF25044E40WA, DF2584E4DDA, DF2584E000A, DF2513E000A, DF25044E400A, DF25114E000A, DF25084R2DWA, DF25084E40DA, DF25084E400A, DF2544R40DA, DF250114E000A, DF250113E0D0A, DF25113M0D0A, DF25113E000A, DF2544M400A, DF25084E40W, DF25084E00WA, DF25113E00WA, DF25084E40WA, DF25084R000A, DF25044E4DWA, DF25113M0DDA, DF25044M400A, DF25113M000A, DF250044, DF250113, DF250114, DF25044, DF25084, DF25113, DF25114, DF2544, DF2584, DF2513, DF2514 YZ19171, YZ16210, YZ15778, YZ17731, YZ18546, YZ16234, YZ17138, YZ15172, YZ16821, YZ17561, YZ16980, YZ17051, YZ19770, YZ19773, YZ19893, YZ19902, YZ19903, YZ19917, YZ19999, YZ20027, YZ20044, YZ20072, YZ20098, YZ20103, YZ20111, YZ20115, YZ20121, YZ20122, YZ20130, YZ20143, YZ20188, YZ20189, YZ20401, YZ20555, YZ20565, YZ16185, YZ16230, YZ16240, YZ16580, YZ17251, YZ17265, YZ17963, YZ18502, YZ18535, YZ18545, YZ18629, YZ18939, YZ18945, YZ19101, YZ19104, YZ19140, YZ19152, YZ19168, YZ19174, YZ19178, YZ19258, YZ19292, YZ19338, YZ19345, YZ19385, YZ19435, YZ19436, YZ19524, YZ19572, YZ19575, YZ19589, YZ19596, YZ19600, YZ19618
About Us
For more than 50 years, Centranz has provided superior quality industrial/hydraulic transmission parts and service.
Click here to learn more about the industry's best warranty.
NOTE: OEM part numbers are for reference purposes only. These parts are not OEM parts or advertised as such.