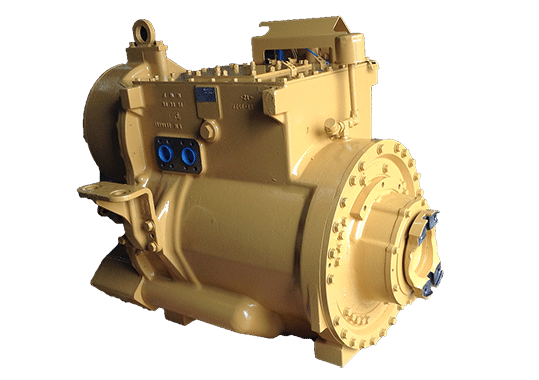 Caterpillar (Cat) Industrial Transmissions
Centranz remanufactures transmissions for Cat articulated haulers, rigid frame trucks, motor graders, wheel loaders and scrapers. We are a primary provider for many equipment dealers and manufacturers in North America.
Our 50+ years of experience in this industry has allowed us to develop a transmission exchange program that is consistent with OEM expectations. Each component that goes through our program is thoroughly tested to assure flawless performance. Every year the demand for high quality, highly reliable construction equipment continues to grow. Choose Centranz for your hydraulic transmissions, transmission parts, axle and planetary parts.
In every Cat transmission we remanufacture, we replace or rebuild for maximum durability as follows:
Rebuilt Torque Converter
New Charging Pump
New Friction and Steel Clutch Plates
New Bushings
Complete Seal and Gasket Kits
New Bearings
New Solenoids
New Inductive Transmitters (Speed Sensors)
Cat Machine Model Numbers

Cat
725C
Transmission
Cat
730C
Transmission
Cat
735C
Transmission
Cat
740C
Transmission
Cat
745C
Transmission
Cat
740B
Transmission
Cat
770G
Transmission
Cat
772G
Transmission
Cat
773G
Transmission
Cat
775G
Transmission
Cat
777G
Transmission
Cat
770G WTR
Transmission
Cat
772G WTR
Transmission
Cat
773G WTR
Transmission
Cat
775G WTR
Transmission
Cat
777G WTR
Transmission
Cat
785D WTR
Transmission
Cat
793F WTR
Transmission