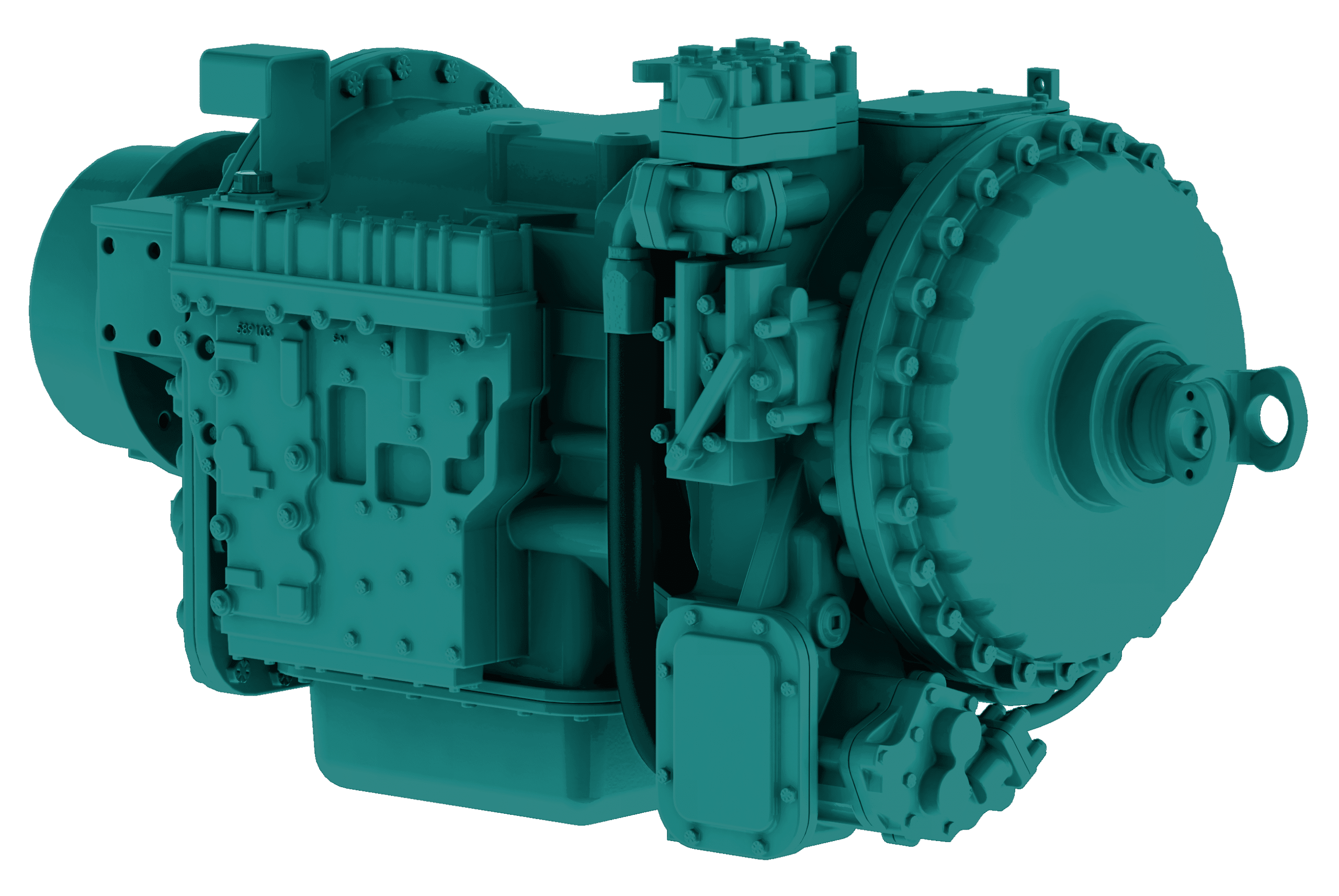 Allison Industrial Transmissions
Centranz specializes in remanufacturing Allison industrial transmissions. We rebuild many of these transmissions every year and are a primary provider for many equipment dealers and manufacturers in North America. We also manufacture replacement parts for these transmissions.
Our 50+ years of experience in this industry has allowed us to develop a transmission exchange program that is consistent with OEM expectations. Each component that goes through our program is thoroughly tested to assure flawless performance. In every Allison industrial transmission we remanufacture, we replace or rebuild for maximum durability as follows:
REBUILT TORQUE CONVERTER
NEW CHARGING PUMP
NEW FRICTION & STEEL CLUTCH PLATES
NEW BUSHINGS
COMPLETE SEAL & GASKET KITS
NEW BEARINGS
NEW SOLENOIDS
NEW INDUCTIVE TRANSMITTERS (SPEED SENSORS)
Click here to learn more about the Industry's Best Warranty.
Allison Industrial Transmission Model Numbers

Allison
CLT 3461
Transmission
Allison
CLT 750
Transmission
Allison
CL(B)T 5860
Transmission
Allison
CL(B)T 5800
Transmission
Allison
CL(B)T 5900
Transmission
Allison
CL(B)T 5960
Transmission
Allison
CL(B)T 5962
Transmission
Allison
CL(B)T 5963
Transmission
Allison
CL(B)T 6061
Transmission
Allison
CL(B)T 6063
Transmission
Allison
HD 4560
Transmission
Allison
M 5600
Transmission
Allison
M 5600 S
Transmission
Allison
M 5610
Transmission
Allison
M 5610 S
Transmission
Allison
M 5620
Transmission
Allison
M 5620 S
Transmission
Allison
M 6600
Transmission
Allison
M 6600 S
Transmission
Allison
M 6610
Transmission
Allison
M 6610 S
Transmission
Allison
M 6620
Transmission
Allison
M 6620 S
Transmission
Allison
DP 8962
Transmission
Allison
DP 8963
Transmission
Allison
M 8610
Transmission
Allison
H 8610
Transmission
Allison
TT 2221
Transmission
Allison
TT 2421
Transmission
Allison
TT 3000
Transmission
[google-reviews-pro place_photo=https://centranz.com/wp-content/uploads/2013/01/shield.png place_name="Centranz, Inc." place_id=ChIJ-17RHMEFwYcRPFeUeucMgBo auto_load=true rating_snippet=true disable_user_link=true view_mode=badge_inner]