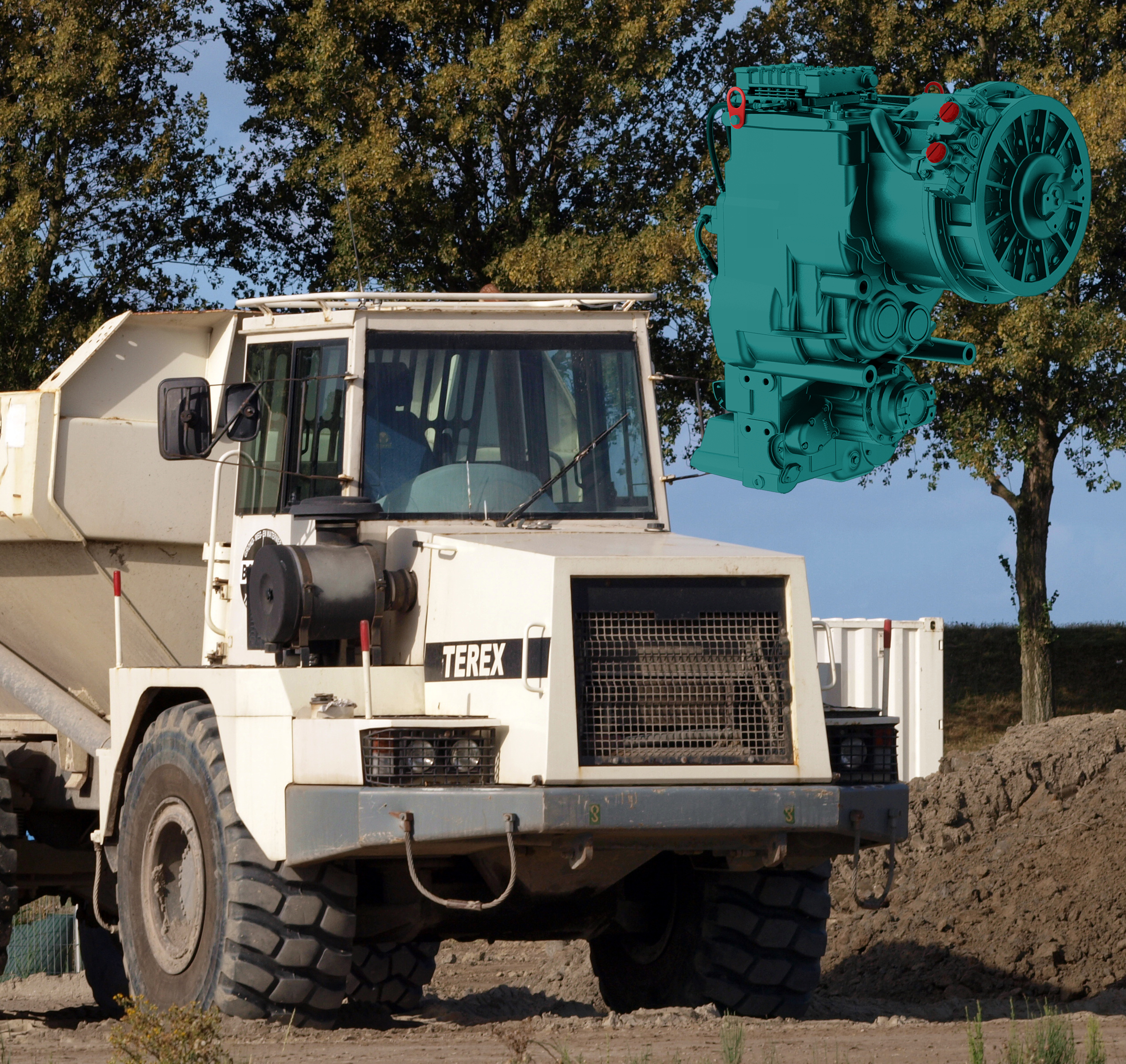 Terex Transmissions | TA30, TA300, TA400, TA25, TA35, TA40
Centranz specializes in remanufacturing Terex transmissions for many equipment models, including TA30, TA300, TA400, TA25, TA35 and TA40. We rebuild many ZF transmissions every year and are a primary provider for many equipment dealers and manufacturers in North America. We also manufacture replacement parts for these transmissions.
Our 50+ years of experience in this industry has allowed us to develop a transmission exchange program that is consistent with OEM expectations.
Click here to learn more about the Industry's Best Warranty.
In every Terex Transmission we remanufacture, we replace or rebuild for maximum durability as follows:
REBUILT TORQUE CONVERTER
NEW CHARGING PUMP
NEW FRICTION & STEELS
NEW BUSHINGS
COMPLETE SEAL & GASKET KITS
NEW BEARINGS
NEW SOLENOIDS
NEW INDUCTIVE TRANSMITTERS (SPEED SENSORS)
DYNO TESTED
ZF Transmissions for Terex Equipment
| | | | |
| --- | --- | --- | --- |
| ZF Transmission Model | Terex Transmission Model | Terex Equip Model | ZF Assembly |
| 6WG180 ZF Transmission | 15267273 Terex Transmission | 2366 | 4644006209 |
| 6WG200 ZF Transmission | 15250501 Terex Transmission | 25/2766C | 4644026090 |
| 6WG200 ZF Transmission | 15236693 Terex Transmission | 23/2566 | 4644026214 |
| 6WG200 ZF Transmission | 15248333 Terex Transmission | 25/2766B | 4644026262 |
| 6WG200 ZF Transmission | 15256453 Terex Transmission | 25/2766C | 4644026310 |
| 6WG210 ZF Transmission | 15302528 Terex Transmission | TA25/27 | 4657056015 |
| 6WG210 ZF Transmission | 15309578 Terex Transmission | TA25/27 | 4657056032 |
| 6WG210 ZF Transmission | 15311593 Terex Transmission | TA25/27 | 4657056042 |
| 6WG200 ZF Transmission | 15050502 Terex Transmission | 25/2766C | 4644026092 |
| 6WG200 ZF Transmission | 15248336 Terex Transmission | 3066 | 4644026227 |
| 6WG250 ZF Transmission | 15251360 Terex Transmission | 3066C | 4646006055 |
| 6WG260 ZF Transmission | 15256668 Terex Transmission | 3066C | 4646056003 |
| 6WG260 ZF Transmission | 15308943 Terex Transmission | TA30 | 4646056018 |
| 6WG260 ZF Transmission | 15307802 Terex Transmission | TA30 | 4646056022 |
| 6WG260 ZF Transmission | 15311594 Terex Transmission | TA30 | 4646056031 |
| 6WG260 ZF Transmission | 15312139 Terex Transmission | TA30 | 4646066007 |
| 6WG310 ZF Transmission | 15258782 Terex Transmission | TA35/40 | 4646076009 |
| 6WG310 ZF Transmission | 15307730 Terex Transmission | TA35/40 | 4646076012 |
| 6WG310 ZF Transmission | 15311595 Terex Transmission | TA35/40 | 4646076019 |
| 6WG310 ZF Transmission | 15303735 Terex Transmission | TA35/40 | 4646076020 |
| 6WG310 ZF Transmission | 15316809 Terex Transmission | TA35/40 | 4646086018 |
| 6WG65 ZF Transmission | 15248339 Terex Transmission | 4066B | 4616006001 |
| 6WG65 ZF Transmission | 15250259 Terex Transmission | 4066C | 4616006003 |
| 6WG65 ZF Transmission | 15257156 Terex Transmission | 4066 | 4616006007 |
[google-reviews-pro place_photo=https://centranz.com/wp-content/uploads/2013/01/shield.png place_name="Centranz, Inc." place_id=ChIJ-17RHMEFwYcRPFeUeucMgBo auto_load=true rating_snippet=true disable_user_link=true view_mode=badge_inner]