Every 3WG, 4WG, 5WG and 6WG kit is complete with all seals, hook-type seal rings, o-rings, lock strips and gaskets.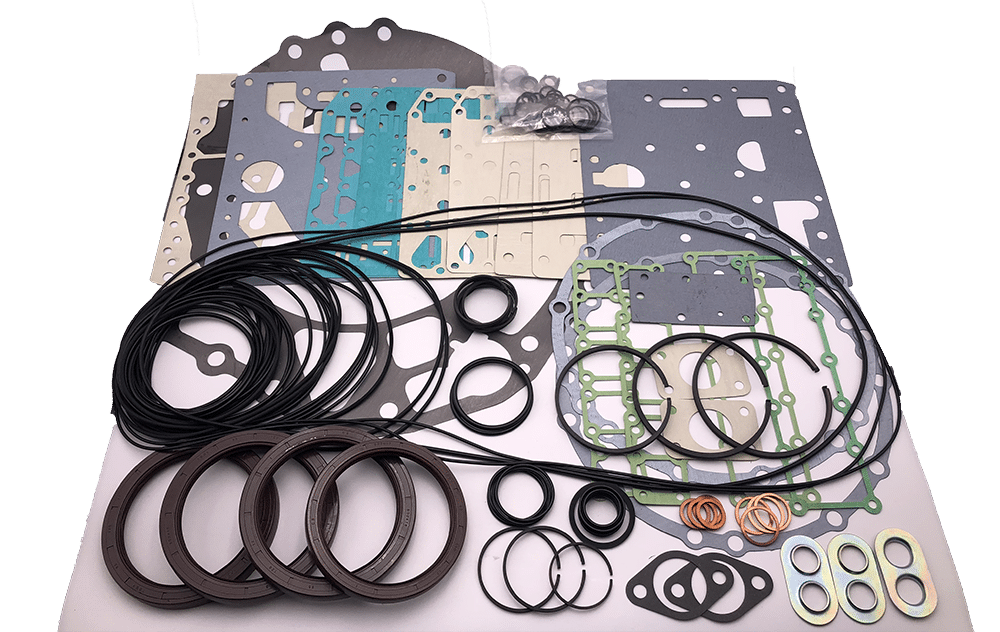 Centranz offers a wide variety of ZF seal and gasket kits for heavy equipment, including Terex, John Deere, Moxy, JCB, Case, Hyundai, Doosan, Liugong, Lull, Liebherr and SkyTrak. A cost effective and convenient all-in-one solution for transmission repairs and rebuilds. Call us today to place your order!
3WG/4WG Kits*

5WG/6WG/5HP500 Kits*
3WG100, 3WG120, 3WG130, 3WG180,
3WG190, 3WG201, 3WG210, 3WG211,
3WG251, 4WG100, 4WG120, 4WG130,
4WG150, 4WG160, 4WG180, 4WG190,
4WG200, 4WG210, 4WG250, 4WG260,
4WG261, 4WG311, 4WG90, 4WG92,
4WG94, 4WG98
5WG160, 5WG190, 5WG210, 5WG260,
5WG310, 5HP500, 6WG100, 6WG120,
6WG130, 6WG150, 6WG160, 6WG180,
6WG190, 6WG200, 6WG201, 6WG210,
6WG250, 6WG260, 6WG310
*Please call us to inquire about transmissions not listed.
Plate kits? Charging pumps? We've got those, too.
Centranz has everything you need to rebuild your ZF transmission. We provide charging pumps and our friction and clutch plate kits are a Centranz exclusive.
Call us today to learn more.